The Art on the Faith Trail was officially launched on 14 June 2019 at St Davids Cathedral by the Dean, the Very Revd Dr Sarah Rowland Jones.
Attending the launch, I called in at the church in Mathry where there was a full display of work by several of the contributing artists, including one of my tiles from the set of sixteen.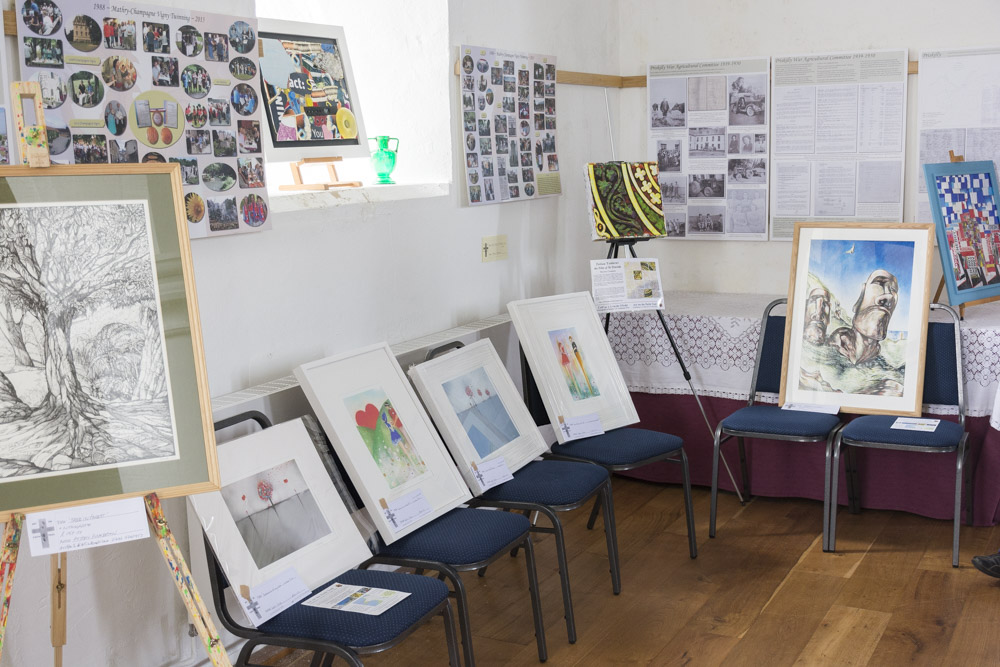 There is a little leaflet at each of the churches about the work, a set of four. If placed together they make up the whole pattern if the lower two are turned around. But you'll need to visit at least three churches and the cathedral to find them all!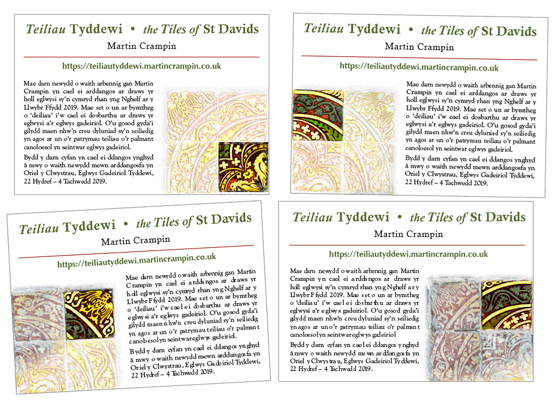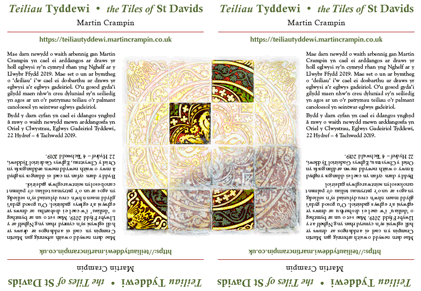 Trail open – and leaflets to collect